We're a team of passionate developers, designers, and managers. We work tirelessly for our clients. Without you, we wouldn't be here. So no matter what the project, we will be here for you to make sure your journey is a good one.
A couple people to know:
Kate Sohl (Loesch)
Owner and Senior Web Developer
With over 10 years of programming and design experience, she oversees the high-level day to day operations, and does quality control on the projects.
George Loesch
General and Project Manager
With over 20 years of customer service and sales experience, George is able to see a project through from beginning to end. He loves people, and he loves ensuring quality work.
We also have staffed developers and designers working tirelessly behind the scenes to bring our projects together. Want to be the next to join our team?
We're Hiring!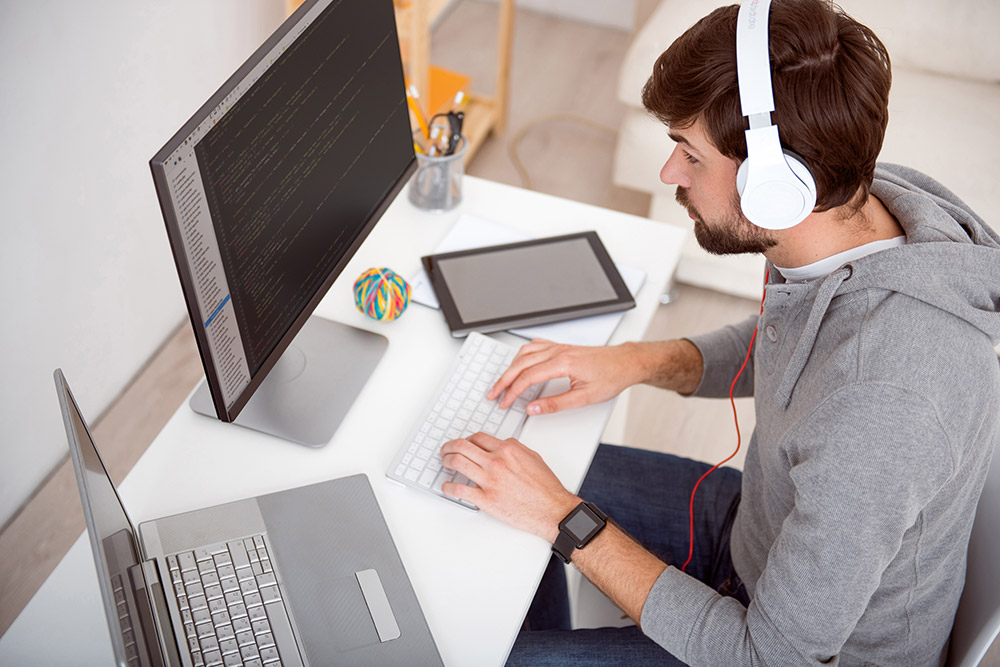 Developer: Are you passionate about web development or design? Are you a stickler for clean, semantic code? Are you always keeping abreast of the latest changes in web development? Can you slice a PSD in your sleep and turn it into a beautiful, functional web page? We're looking for both entry and senior level developers, so get in touch with your portfolio, skillset, and experience, and let us know which position you're interested in. WordPress experience a must, but will consider experience based on the position you're applying for. Also must know HTML(5), CSS3, and jQuery. Experience developing custom plugins a plus. Competitive pay commensurate with your experience…
Designer: Are you able to perceive the needs of the client based on a project summary, and turn that into a beautiful design? Do you love the feeling of creating a beautiful piece of art every time you touch the mouse? Well we may have the job for you! Get in touch with us to share your portfolio, skillset, and experience. Experience developing logos and website mockups a must. Competitive pay commensurate with your experience.